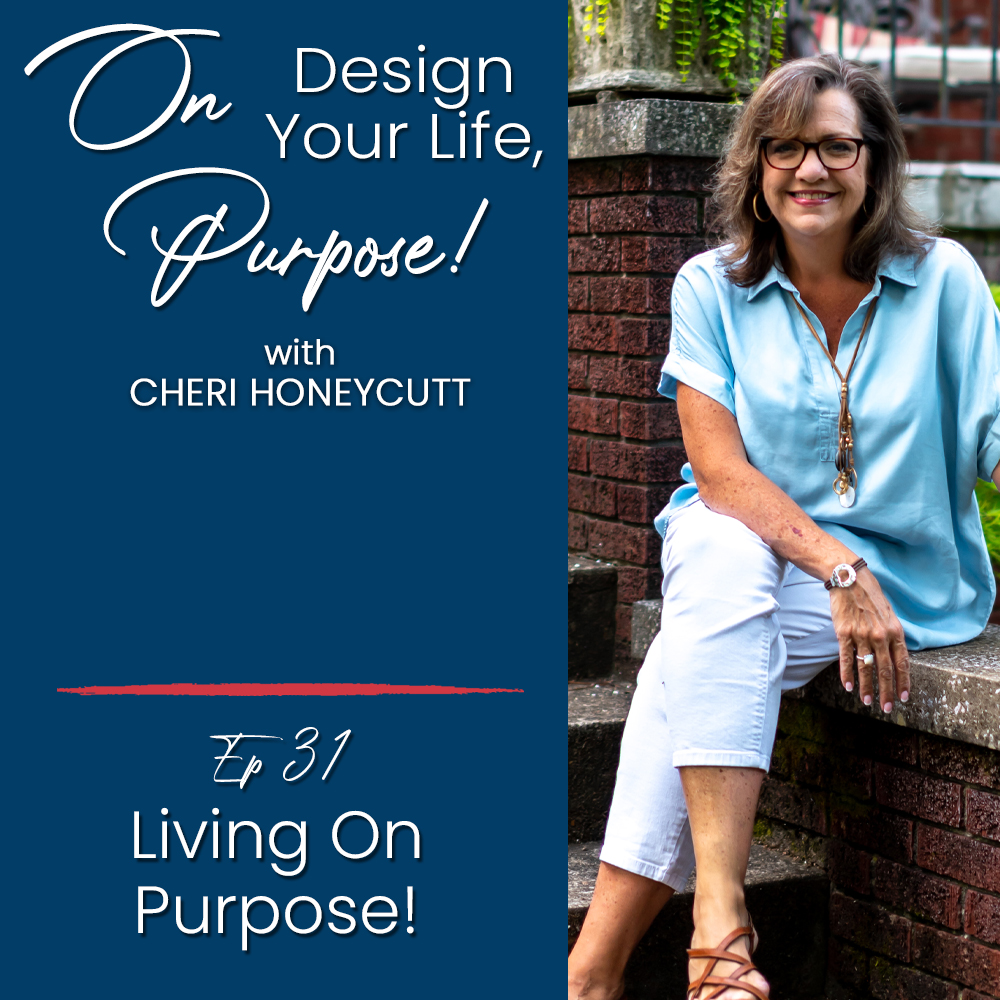 What does it take to live your life on purpose, rather than live your life by default?  In this podcast, Cheri begins to answer this important question and gives you powerful strategies for creating and living the life you most want to live. 
She shares three key characteristics of a person who lives on purpose; 1) they intentionally choose their thoughts, feelings and actions 2) they take 100% responsibility or everything in their life and 3) they know they always have a choice. 
Living the life you've always intended requires you pull out a map, consciously decide your desired destination, then firmly take the wheel!