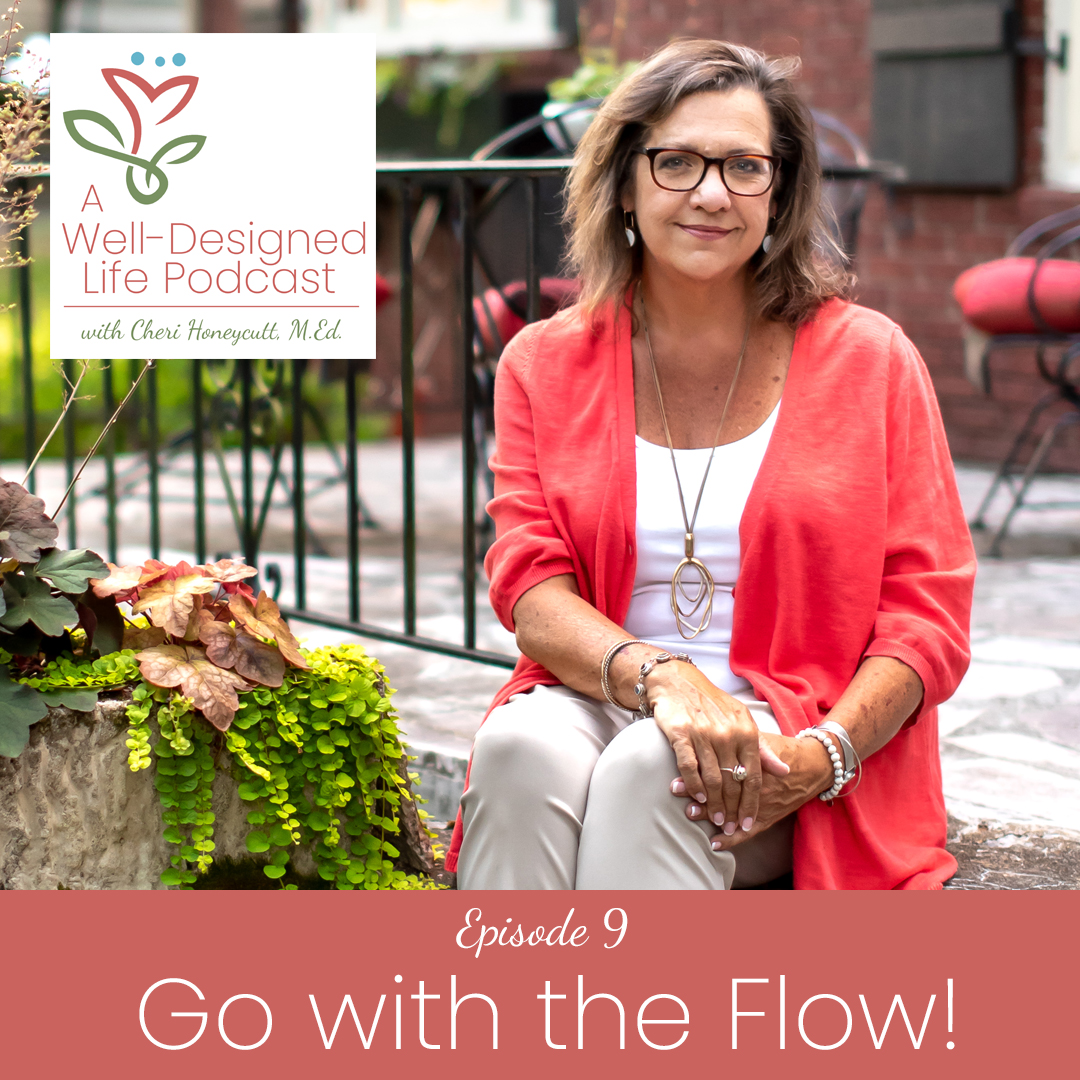 Imagine you're in a canoe and trying with all your might to paddle upstream.  You are straining and striving to go against the current.  You'd probably have to work exceptionally to make any progress at all.  Conversely, if your canoe were going WITH the current, your efforts and your progress would be easy and practically guaranteed!
The same is true in all aspects of our life.  When we choose "downstream" behaviors and thoughts life is easier and ultimately more satisfying.  
In this episode of "A Well-Designed Life", Cheri describes the pitfalls of upstream living and the benefits of the easier and more satisfying downstream thoughts and actions.  She teaches you how to go with the flow and trust that everything you need is waiting for you downstream.